And Now for Something Completely Different...
These are pictures from the bottom of the earth. (Click on 'em for higher res.) Who needs alien planets?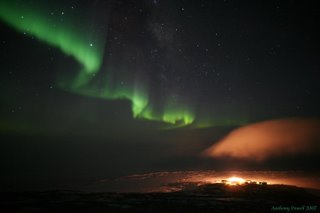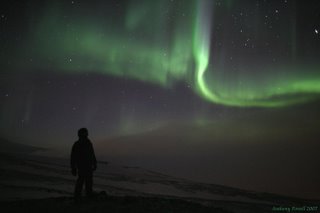 This is part of a transmission from the bottom of the earth, recently received from a very cool chick I met at Readercon last year, who works with satellites and builds raccoon-scaring robots as a hobby and to whom I owe an e-mail:
"I ended up getting drafted into hosting a small movie party that involved lots of martinis and half the guys wearing skirts (I'd never made out with a guy in a skirt before;

there are advantages).

Life really is very strange down here!"
Now I can't get the image of Kurt Russell in a grass skirt out of my head. If I was a horror writer I'd probably be able to put that image to constructive use.
The photos were taken by Anthony "Antz" Powell and are used with permission. I do not know what he looks like in a dress.
Any shapeshifting alien they dig up down there? Gonna be in therapy for fucking years.