Done Deals & Fair Warnings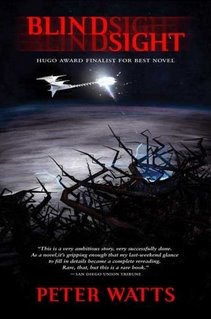 So, two more sets of negotiations concluded, two more contracts signed and sent: Arabesque (a new imprint of
AST Publishing
) is now officially putting out a Russian edition of
Blindsight
, and
Bibliopolis
is tasked with the Spanish translation.
Both have promised me input on cover layout.
Ominously, the editor at Arabesque — after having seen the author photos I sent him — mused tentatively about using one of them as an actual cover-art element. Not sure how that would work. I suppose my nose could stand in for Big Ben, if the light was right...
The crawl might be going down briefly over the next couple of days. Apparently, by keeping all its files at rifters.com, I'm depriving us all of cool things like Polls (which would allow me to learn how many of you really do think that this tiny white-on-black motif blows goats and would rather that I went with yellow on chartreuse). I think I can move everything back to the Google server while still retaining the appearance of a rifters.com URL — if I can't, fuck it, it's staying put — but who knows what's gonna happen? So if your bookmarks suddenly take you to 404via, wait a bit. If they
still
don't work, go to my
Updates
page; any new architecture will be reported there.
See you on the other side.
Labels: blindsight, writing news