Profiles of the Future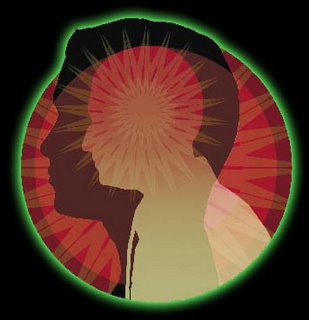 Got the pdf from
Nature
for "Repeating the Past" yesterday; it's scheduled for the Nov 29
th
issue, for those of you with access to academic libraries.
I would post the whole story here,
but I think the contract gives
Nature
dibs on first publication.
So instead I'm showing you the official illustration, since the contract never said anything about scooping someone
else
's work. I find it nicely restrained, low-key, and not really scifnal at all. Just what you'd expect from one of the most prestigious and respectable scientific journals on the planet.
I only have one minor quibble, and it may just be my imagination, but...
Is it just me, or is that larger silhouette a dead ringer for Wesley Crusher?
Labels: writing news