"God is Gonna Kick Your Ass You Infidelic Pagan Scum"
A few parting links, in keeping with the Christmas Spirit: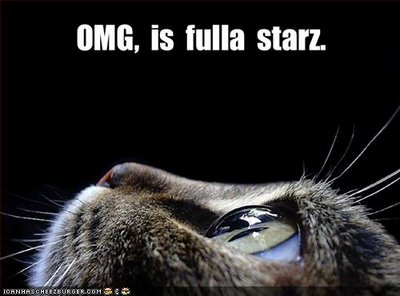 ...because honestly, combining 2001 with domestic shorthair cats is about as close to the truly divine as I'm ever likely to come.
So as Mr. Garrison sang with such unrepetant gusto:
Merry Fucking Christmas.
Try to ignore that idiotic pap about Christmas Choirs the CBC is wasting its bandwidth on, and try to survive the season.
(Me, I've just introduced my Dad to Blade Runner. Went pretty well. Except he didn't get the unicorn.)
Labels: misc