The Gospel According to St. Peter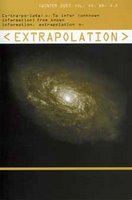 Oooh, lookey here:
Extrapolation
doesn't embargo. So, for any who actually want to read even more of my opinions, a pdf of Szeman and Whiteman's whole damn interview is available
here
, at
Imre Szeman's web page
out of McMaster University. It's a rifters-heavy piece, but it also goes into my childhood plagiarism, the inadvisability of letting scientists write science fiction, and the reasons for my arms-length distance from the Canadian Science-Fiction Community. (Hint: air quotes around that last word).
Go. Read. Wallow. Even if
boingboing
and
Icanhascheezeburger
are
vastly more infortaining.
Labels: public interface