My Father, His Son, and the Holy Ghost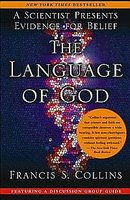 It should be no secret that I am one of that ever-growing flock of empiricists who've been touched by His Noodly Appendage*.

And while I generally have little patience for religious beliefs of any stripe — I just can't see any explanatory utility in them at all — my feelings about religious believers are somewhat more nuanced.

Maybe some of it has to do with the fact that I was raised not only by devout Baptists, but by an actual Baptist minister/scholar/high-falutin' bureaucrat in the Baptist church.

(I'm not sure exactly how highly placed, but I have this vague sense that "general secretary" was something like a cardinal/union-boss, except without the sodomising of alter-boys or the beating-up of strike-breakers.)

Maybe it's because, having gone through occasional dark hours of my own, I know how absolutely wonderful it would be to know, deep down in my heart, that death is not the end, that there is a place where all my beloved dead cats still chew on liquorice (and cannot climb the trees), that there is more to existence than a few decades of ranting vainly against the imbeciles who keep treating the planet like a toilet bowl. Or maybe it's just that I've encountered a fair number of believers over the past decades, and I can't honestly dismiss all of them as complete idiots.
Not that there aren't an awful lot of idiots in those ranks, you understand. Almost half the human population on this continent thinks that Humanity was created pretty much in its present form six thousand years ago, that evolution is a fraud, and that the sky is swarming with angels. Those people are fucking morons; there is so much overwhelming evidence to the contrary, so readily available to anyone with even rudimentary reading skills, that the only plausible alternatives to fucking-moronhood would be brainwashing or mental disease. But I can't put people like my dad into that basket: Baptist leader and teacher in the heart of the Alberta bible-belt of the sixties, who — catching me at age twelve reading a James Bond novel — sat me down and told me that Ian Fleming didn't really have the most respectful attitude towards women, and there were other books I might want to try out if I wanted insight into how to treat my fellow human beings. Who, as I lay spinning on my bed in the dark at seventeen, vomit dribbling down my chin and exhaling enough ethanol to ignite the whole bloody house if my chain-smoking older brother happened to light up, sat on my bed and asked me about my day, and told me about his, and didn't even mention my inebriated state until I brought it up myself (and then just rolled his eyes and quoted Shakespeare — something about the devil than men put into their mouths to steal away their brains. But I could feel him smiling in the dark when he said it.) My dad, who never had any problems at all with science in general, or with evolution in particular.
When I asked him — years later still — if he would at least stop believing in this Easter Bunny of his if presented with indisputable, convincing evidence of God's nonexistence, he thought for a moment and admitted that no, he most likely would not. He lost some serious points with me then. But still; this man, and thousands more like him, are not idiots. I cannot lump them in with the Falwells and the Bushies and the — well, with the 47% of the N'Amian population who are fucking morons. I just can't.

I prefer to think of most of them not as stupid, but lazy.
Most people acquire their beliefs through osmosis and observation, not investigation. We'd rather observe than derive. Raised in a society awash in certain ubiquitous beliefs, you tend to accept those beliefs without thinking. I think most people come to their faith in the same way they come to believe that not wearing a tie is "unprofessional office behaviour", even though ties are a prerequisite for very few office duties. (There are good evolutionary reasons for this. Who's going to get ahead fastest; the guy who reinvents every wheel from scratch, or the guy who looks around and copies those wheel-thingies all the grown-ups are using? I mean, of course you should just do what the grown-ups do; they did it, and they were obviously fit enough to spawn...)
But what if I'm wrong? One of the reasons science kicks religion's ass is that we always have to allow for the possibility that we could be wrong. About anything. Who was it remarked that science offers proof without certainty; religion offers certainty without proof?
So I'm always on the lookout for bright people, scientifically-inclined people, non-fucking-moron people, who have religious beliefs. Because maybe they've thought of something I haven't. Maybe they're right and I'm wrong; and man, wouldn't it be great to be wrong about this? Wouldn't it absolutely kick ass if there actually was an afterlife, and a stigmatized Easter Bunny?
So Dad hands me this book: The Language of God: A Scientist Presents Evidence For Belief by one Francis S. Collins. Director of the bureaucratic half of the Human Genome Project, for Chrissakes. And here's the kicker: the dude started his university career as an atheist, and then converted to Christianity. Is that ass-backwards or what?
So here, say I, is a guy both smarter and better educated than me, who obviously knows all the arguments that led me to my own apostasy, because he started out there himself — and he's found something better! He has found evidence for belief!
I bet you're just dying to see what it was, hmmm?
*And if you don't know what that means, friend, you are in the wrong place. Come back when you've done your homework.
Labels: ass-hamsters, rant