Fear Me.
Look at this title-page from a recent technical publication. Look at the Institutional affiliation.
Look at it, bitches
:
That's right. Lawrence Livermore National Laboratories. The Black Ops Capital of the western hemisphere. The guys who sell their obsolete
cast-offs
to IMF.
Now look at this extract from the actual report (you may have to click on the image for a readable view):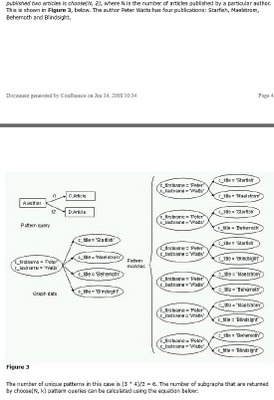 Oh, yes. That's me in there. That's my books. I've got a fan in
Livermore
.
So if any of you should encounter me on the street, or at a con, you might want to offer to buy me a beer. Because you never know when someone might have an advanced-prototype death-ray device under their coats, courtesy of one of their
eyes-only-black-ops fans
. And it can never hurt to keep someone like that happy.
For example,
My Elves are Different
makes me happy. That guy knows what side his bread's buttered on.
Labels: misc