And Now, In Keeping With Our Policy of Giving Equal Time To Opposing Viewpoints...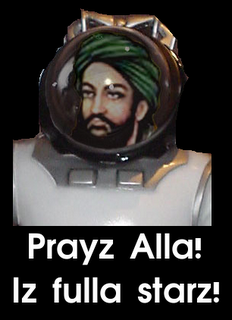 Jena Snyder, another
On Spec
alumnus, posted a minority opinion following my last rant. This is not the first time she and I have disagreed; there have been sparks and brush fires over the years, and we have not always liked each other. We continue to see eye-to-elbow on some things (certain traits of the law enforcement community, for example), but unanimity is a poor prerequisite for friendship — and when the sun goes down at the end of the day, we are still friends.
That is not why I'm singling out her comments for special attention, though. I'm doing that because I suspect a number of folks might share her doubts and opinions, even if they haven't expressed them here; and because these doubts have some substance to them; and because I believe I can answer them, since I thought long and hard before acting as I did.
So here, to save you the trouble of hitting your backspace icon, is what Jena said:
Sure, pissing someone off to the point where they come after you with a gun is a dangerous *act*, but how exactly does a picture of Mohammed in a spacesuit illustrate that the ideas in literary SF are free and unfettered and glorious and dangerous? All it says to me is "Hey, Muslims! Nyah, nyah, nyah, I wave my privates at you. I fart in your general direction." You might as well run a photo of a guy in a spacesuit skinning a live cat - it's controversial, it pushes buttons, and the spacesuit says SF.

Besides, it's been done. Not the spacesuit, but pissing off the Muslims. It's old, man. That button's as big as the one you have regarding cats.

If you couldn't win this battle by using a full-frontal attack, then why didn't you try a different strategy? And maybe a literary illustration - how about quotes from Sturgeon or Moorcock or Delany?

If you really want to take a stand on something, it's a hell of a lot harder to *stand* there and take a beating than it is to turn your back and walk away.
There are two issues here. The second concerns my choice of a specific image and the point I thought I was making thereby, and I'll get to that; but first and foremost is the nature of the AntiVeto Bomb itself. In the context of this larger issue, the reasons for any particular creative choice are irrelevant: the whole point of The Bomb was to
override
such arguments. The Bomb's very existence is an acknowledgment that there will be times when no agreement is possible; it was intended to keep us from always going the "safe" route in such cases. Some might point out — some
have
pointed out — that this means that I could, in theory, advocate genocide or child abuse or animal torture (instead of merely listing the major religions which have done so). But you might as well ban the use of hammers because I might use one to bash in some innocent skull. Implicit in The Bomb is the understanding that all those who wield it are responsible, intelligent adults, who will not invoke it for frivolous or hateful cause. In this particular case Diane seems to have thought that my (attempted) use
was
frivolous and/or hateful. I can only point out that a large number of mainstream media outlets did what I only tried to, and as far as I'm concerned that means we're talking about something well within the realm of reasonable disagreement.
The Bomb was intended to break the bottleneck at such times, and that's how I used it. For Diane to revoke it simply because she didn't like being overruled shows either a complete misunderstanding of what the device was intended to do, or a contemptuous disregard for that intension. (She has recently described the Bomb as "bait" designed to keep me from "resigning in a huff", which suggests a little of both. But she was there when the Bomb was designed, and I've kept her correspondence to me from those days, so I know her description is bullshit. I also know that she knows.)
There may be dispute over scope. The Bomb was designed to counteract editorial timidity: Diane thinks that should only apply to the selection of stories, while I maintain it should apply to editorials as well. But these are arguments over minutiae. The fact is, the only reason I've been at
On Spec
for the past seven years is because I believed a fairy tale I was told. The specific conditions that provoked my disillusion don't matter; what matters is that ever since Diane Walton has been General Editor, I have been serving under false pretenses.
Issue #2:
Why did I choose Mohammed in a spacesuit? Quite honestly, because I thought that was the
safest
of the available options. Does anyone really think that I'd have run into less opposition if I'd gone for an illustration of Sturgeon's incest society, or Moorcock's Jesus-as-congenital-imbecile? Would a thumbnail of
Dhalghren's
gay sexplay have passed muster? What about the more esoteric forms of radical idea-ness, the kind of stuff
I've
played around with on occasion: the nonexistence of free will, or consciousness as a maladaptive trait? I wouldn't have a
clue
how to iconise such things in picture form. But by now, pictures of Mohammed are embedded in the culture: they serve as an immediately-recognizable symbol for "risky territory", even though they're really not any more (or the National Post would not be running them). "Mohammed + space suit" says, to me, "controversy and science fiction". I dare anyone to suggest an image that more effectively thumbnails those sentiments.
Why do we need a picture at all? you may ask. Why not just let my words do the talking? Well, I could do that. But by the same token, one could ask why we need adverbs. Why adjectives? Why should an editorial be eloquent, or lyrically-written? Surely, we can make the point simply, and with minimal verbiage:
Speculative fiction is good because it can deal with controversial ideas. The end.
That says it.
But it's not very catchy, is it? It doesn't grab your attention. It doesn't engage your emotions. Visual icons are part of the tool set; and yes, you can always drive a wood screw with a dime turned on edge. You don't
need
to use a screwdriver. You just get a better end product when you do.
Am I just "waving my privates" at the Moslems, sticking out my tongue and going nyahh, nyahh, nyahh? There's no question that some people would find the picture offensive. But supposing I told you that I was offended by any depiction of, oh,
politicians
(let's say my religion forbids any depiction of Human leadership because it undercuts the supremacy of the Divine Creator). Are you sticking your tongue out at me if you go ahead and run a picture of Barack Obama? Are you waving your privates? Do you have to bend over backwards to respect every belief and ritual, no matter how stupid, just because it's framed in a religious context? How many of you cringed, just a little, to see me put the words "stupid" and "religious" so close together? Is there
any
religious tic so absurd that we can't ignore it without being accused of intolerance?
Look: by definition,
any
controversial idea is potentially offensive to someone. And nobody on the planet is willing to admit that they find something "offensive" because it challenges their beliefs; they'll find it offensive simply because, well, it's
offensive
. It's against God's Laws. It's AntiAmerican. Please, won't someone think of the
children
!? Case closed. And if you question those feelings, or ignore them, then yes: some will feel the breeze of my mighty testicles wafting across their faces. But that doesn't make my actions "old" or immature. It just means I can't be bothered to kneel and scrape before some altar that says we're not allowed to say anything that might hurt anyone's feelings, anywhere.
People say nasty things about me all the time. People hurt my feelings. People even wave their privates in my face. I've learned to deal with it. (In the latter case, I've even learned to enjoy it more often than not.)
Finally, Jena suggests I should have stayed and fought. How was I supposed to do that, exactly? Use my eloquent powers of speech to gather popular support? I did that. A majority was already in favour of running the picture: Diane told us that OS is not a democracy, imposed her will over ours, and then (ironically) referred to
me
as a "bully". She simply shut down any and all discussion. Am I supposed to grab the purse strings from three provinces away? Am I supposed to somehow wrest financial control of the magazine back into more reasonable hands?
Steve tried to heal the rift, before he left. He tried to be the diplomat, while at the same time making it clear he thought Diane was completely out of line. Diane told him that I was "a liability", and made it pretty clear that she considered my departure to be a good thing. So sure, it's harder to stand and take a beating than it is to walk away. But there has to be some
reason
to take that beating. There has to be the chance that some good might come from it. And the only good scenario I can envision now is one that gives my nose a chance to heal. And allows me to sleep at night.
BTW, that wonderful LOLprophet remix at the top of the post is courtesy of
Yuval Langer
, and is posted with his permission.
Labels: rant, writing news