Audio Art
Blindsight
is coming out as an audiobook from
Recorded Books
; check out the cover art by Leonard Likas (© Recorded Books, LLC):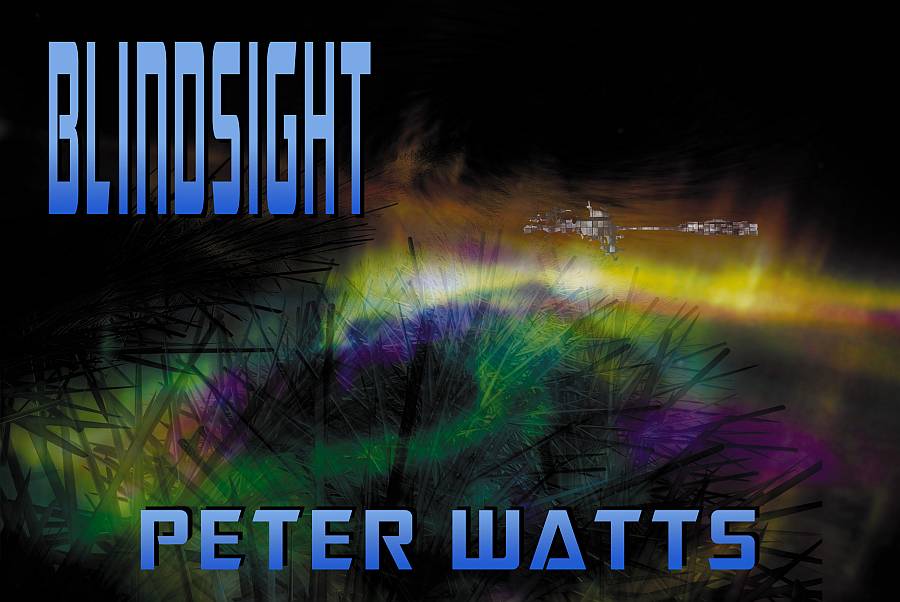 Notice anything unusual for a Watts-type book? Notice anything unusual for a story set a half light-year from the nearest star, set in the dark and shadowy borderlands of interstellar space?
Notice the rich, radiant colors? WTF?
Well, Leonard took his lead from the synesthesiac's eye. There's a brief scene near the end of
Blindsight
where we get a hint of what Sarasti or Michelle might see if they looked outside, and it's
beautiful
. So's this artwork: an inventive departure from the usual dark, glum Wattsiness, and a nice addition to the
Gallery.
Labels: ink on art, writing news