Breaking Camp
Been a significant gap between postings, I know. Chalk it up to a bit of work getting done (first installment of
Reality, ReMastered
goes live next week or the week after, I think), a lot of other work
not
getting done, and, once again, the ill-advised decision to buy a laptop from Dell which has brought me nothing but grief. (For those of you recently arrived at this blog: never, ever,
ever
buy a Dell. My other computer is a dual-boot dual-core Linux machine which I cannot wait to get back to.)
The sandhills are in the rear-view mirror now. In their honor, a few pictures once again courtesy of Dan Brooks. This diptych, perhaps, thumbnails the whole experience most effectively: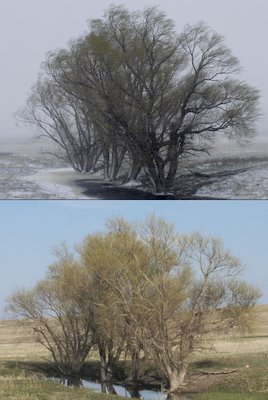 Keep in mind that it took
two days
for the first picture to turn into the second. (And back again, too, a couple of weeks later.)
This is what you'd see from the porch if you were crazy enough to get up at five in the morning: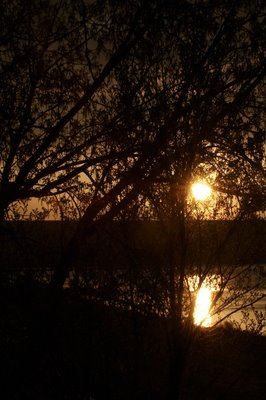 And this is either me, or Seth Brundle after an unfortunate accident with a telepod: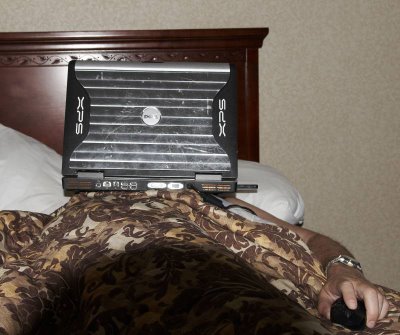 Don't worry: this is not the shape of things to come. I'll be dumping the travelogue pics and returning to the usual rants and research once I've got back home and cleared the decks. I just figured I should post
something
in the meantime, and stills from
Frisky Dingo
would have probably infringed copyright.
Labels: misc