Squids — In — Spaaaaaace!
From the Cyrillic side of the planet, the cover art for the Russian edition of
Blindsight
: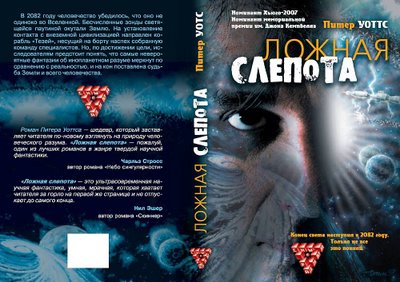 Yes, that is me. I don't know if I'm supposed to be Sarasti, or Keeton, or just the author looming omnisciently over his creation. (My contact at Arabesque tells me that the incorporation of author photos into cover art might be an ongoing element of their sf line). But I think it's kind of cool. Even if those two cratered marbles at center-right don't actually appear in the novel anywhere.
I don't suppose any of you read Russian?
Labels: writing news